SEO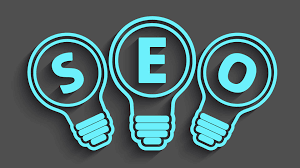 7 Reasons Why Your Business Needs SEO Services
SEO is a reliable partner that will not leave your business in the face of difficulties. It gives strength to your business in the long run. It keeps your business alive on search engines and ranks among the top results, allowing your business to reach people all over the world.
You need to know that your rivals are also testing different SEO strategies to steal your customers. They are striving to surpass you by taking all the traffic to their website. So, if you are still not using SEO for your business website then you are certainly giving a chance to your competitors to win the race.
Research says over 50% of people search for products or businesses online before they approach them either physically or online. So, to make your website visible to the audience who are looking for it, you need to do SEO for your website.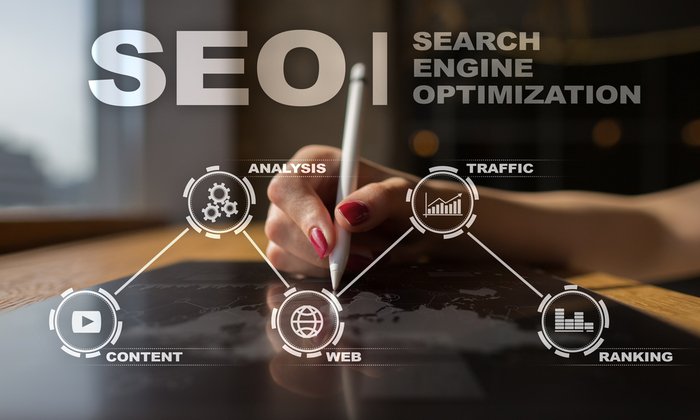 Here are the reasons why SEO is essential for every online business:
Organic Traffic is Always Better
SEO Improves Marketing ROI
SEO Builds Trust and Credibility
Cost-Effective Solutions for any business
Long Term Strategy
Organic Traffic is More Likely to Convert
SEO generates High-Quality Leads
1. Organic Traffic is Always Better
Organic traffic is the traffic that comes to your website directly from search engines such as Google, Bing, and Yahoo. Unlike paid traffic that comes from promotional ads, organic traffic comes from unpaid sources. Organic traffic is attained by using organic techniques that give a long-lasting position to your website on the internet.
Whereas, paid traffic is all dependent upon the paid promotions and once you stop investing in paid ads your paid traffic will die out.
SEO also focuses on writing informative and keyword-specific title tags and meta descriptions, which appear on the SERP. Enhancing tags and descriptions increases click-through rate, which also enhances qualified web traffic.
2. SEO Improves Marketing ROI
SEO takes time to establish your brand online. You need to invest at least 6 months or a year to see good results. It brings a great return on investment. Using off-page SEO methods to provide high-quality content is less expensive than paid promotions.
Whether your site is e-commerce or not, SEO allows you to measure and quantify your outcomes, so you don't have to worry about ROI. SEO companies can monitor almost every aspect of their strategies, such as traffic, rankings, and conversions.
3. SEO Builds Trust and Credibility
Every day, people use Google to find what they are looking for. With a high search engine ranking, your business will gain credibility and trust with your audience. The first organic listing gets 53% of search engine clicks.
Sharing great content using SEO will grab you a good rank on SERP. When people find your web page at the top of search results, they will trust you more and gravitate towards your site. Remember, feedback from customers impacts SEO. And getting positive feedback from Google will create a strong brand image. So SEO is the best way to build trust and an online reputation for any business.
4. Cost-Effective Solutions for any business
When compared to other marketing strategies SEO is inexpensive yet effective. If you are extremely serious about your website and need standard results, SEO companies like ArabInfotec always act as helping hands. Though they don't do it for free, the costs are worth it.
You can certainly improve your website rank without investing much. Therefore, most of the small businesses that have less money spend more time and effort on SEO to attract an audience.
5. Long Term Strategy
Once you get a good rank on search engine results, it is difficult to lose the position. However, you need to keep applying SEO strategies to retain your rank. This is because of increasing SEO competition and changes in the Google algorithm.
Implementing SEO for a long time will build your audience and increase search rank. Some businesses take a risk of doing SEO every single time and expect long-lasting results. And when they lose rank, they regret it because it badly affects their business.
Also, it has been observed that the businesses that pursue SEO strategies for long, experienced up to an 18% increase in their page rankings.
6. Organic Traffic is More Likely to Convert
SEO ensures maximum conversion. By positioning your business in the first few results of SERP, you'll drive more traffic that is more likely to convert.
Ranking your website in the top results will bring high traffic and the chances of conversion will be more. Also, You must provide a better user experience so that when users visit your site, they feel pleased to see your website content, content must be more engaging. This will help you to get high conversions.
7. SEO generates High-Quality Leads
SEO is an effective tactic for high-quality lead generation. Paid advertisements can't ensure quality leads. But, by creating and optimizing high-quality content on the SERP, you'll likely drive more traffic to your website. You have to be certain that your landing page is attractive.
You will get quality leads when users fill in their information on your landing page. Once you get information, it'll be easier for you to target them using marketing strategies and get maximum conversions. SEO is an inbound marketing technique. It is more constructive and helps you to generate maximum leads at no cost.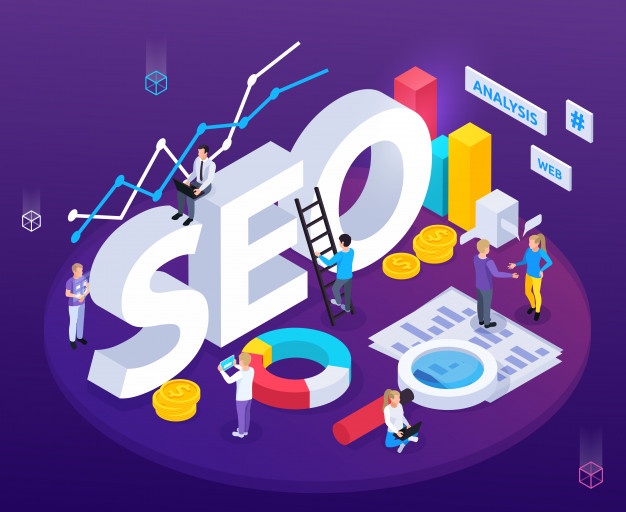 Your company needs SEO in order to survive and stand out in this competitive market. It is the best way to improve the ROI of your business. Also, it is the only method to stay in business for a longer period by reaching the top places in organic search results. So, why wait? If you have not yet started doing SEO for your business, it's the right time to contact the best SEO Company in UAE – Arabinfotec.