Valet Parking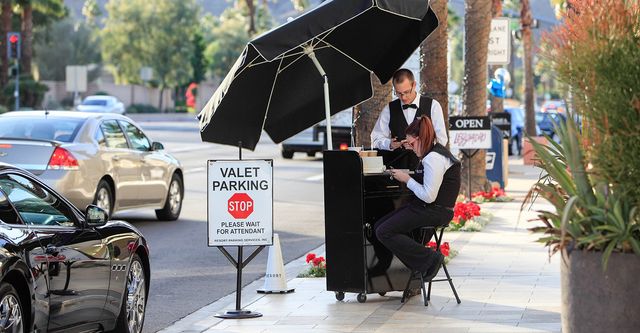 Valet Parking- A perfect parking system
The prime role of car parks within a shopping center, office building, hospital or airport is often underestimated. In multiple cases, the car parking provides the first and the last feeling for visitors and poor experience can leave them never to return.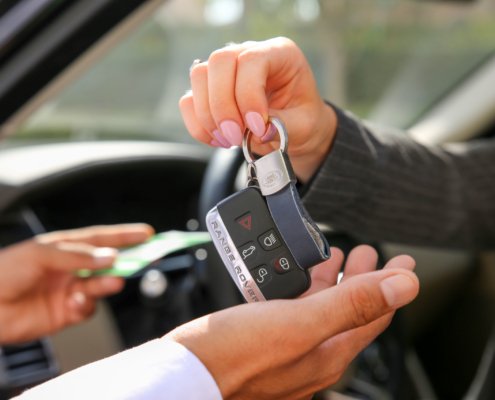 Valet Parking Software Service in Dubai provided by Arabinfotec believes in maximizing your revenue, while giving comfortable and spacious parking, and reducing your worries. It is for this endeavor that Arabinfotec provides a vast range of services that enable the car park to be built in the most efficient manner to serve everybody with ease. Valet Parking can be placed on parking lots of any size and provide a real time view to parking lot users and owners, conducting a top level of efficiency and reliability to the overall experience.
With this platform users, parking space owners, and cities can benefit from:
Real time view of parking infrastructure
Transparency and safety in parking charges and service delivery
Flexibility in managing and accessing parking spaces
Data analytics on parking utilization
With the help of our Valet Parking Software clients can increase revenue and customer satisfaction, costs and exposure to liability for damage claims.
It records each step in the parking process, from guest arrival to departure and everything in-between. It can process credit card transactions through many gateways with P2PE and EMV solutions. End to end parking digitisation – our technology provides real time bird's eye view of all parking information to urban commuters, parking management companies, and the city administration.
Our software also generates productivity reports that enable an operator or owner to run a more effective valet service. These Integrate to widely used in many organizations management systems, as well as to all major PARCS.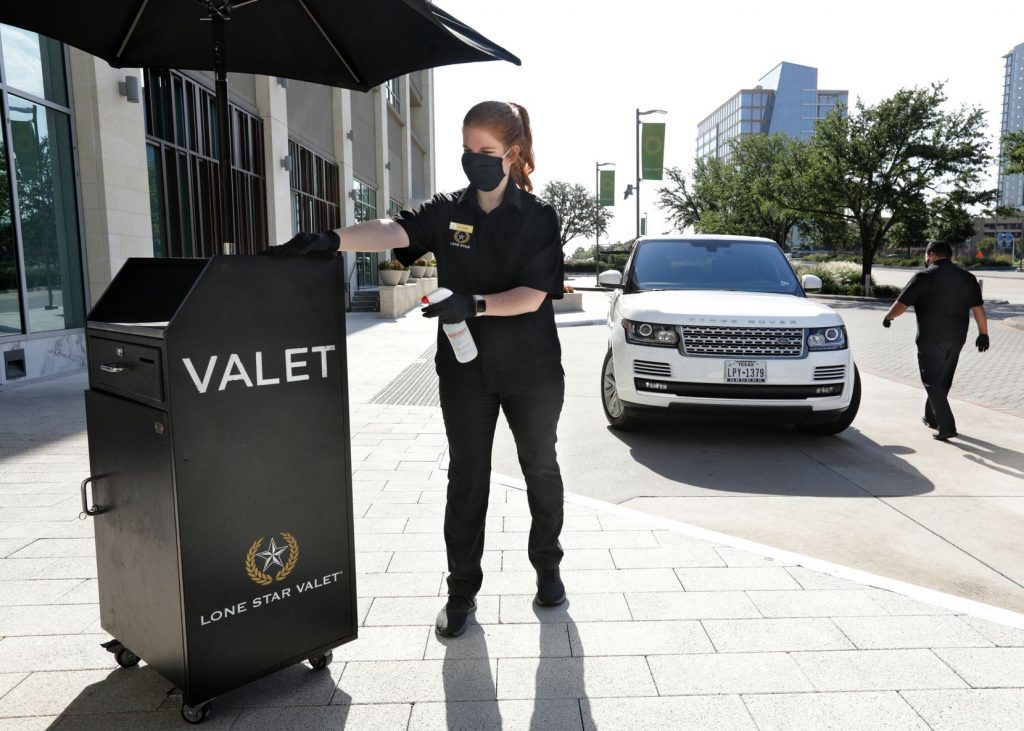 Some of the popular features of our Valet Parking Software are:-
Many types of fees can be managed, access can be managed to parking locations and payments can be processed by parking management software.
Fixed / Hour Based Fee to Paid venues can be managed as fixed / hour / day based Fee.
Collect fee during Check-in / check-out for fixed cost or collected later for any other type.
Paper Valet Tickets works very well with your existing printed paper Valet Tickets.
Different types of parking such as guest, disabled, VIP, and their locations can be managed.
Passes and parking permits for different durations or locations can be created and tracked.
Payment processing functionality can be provided or integrated with the software.
Reports can be generated on space utilization, revenues, and other KPIs.
Daily processes such as auto-recognizing suitable parking slots either reserved or pay and park, charging penalties, auto-generating parking tickets and many more can be automated.
Slots can be allocated as per two-wheeler and four-wheeler vehicles to utilize all available space.
For a visitor QR code-based passes can be immediately auto-generated.
Either on pay and park or a monthly pay basis parking passes can be generated.
The real-time car parking details such as available slots display, vehicle and slot counts, reserved parking, pay-and-park options, easy payments, and an arrangement of other features can be provided.
For all application users access can be provided in the parking , and priority can be given to some of them. People who need, have a parking space guaranteed.
Arabinfotec provide the best valet parking software service. Valet Parking Platform provides a world-class unique set of technology and data capabilities to solve for parking management and congestion in our cities.