Digital Marketing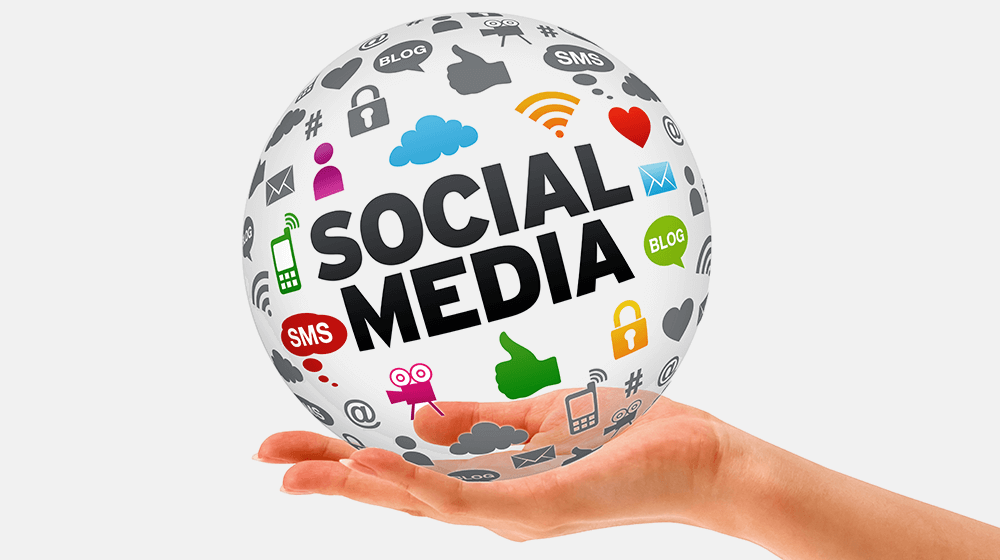 Why Social Media Marketing is Important for Your Business
Social media has become the most important and powerful space where the platform is not only used for social networking but it's also a great way of digitally advertising your brand and your products.
One of the most important features of digital marketing is Social Media. By reaching billions of customers worldwide, it provides incredible benefits. Social media platforms help you to connect with the right and potential customers, boost your brand awareness, and increase your leads and sales. The fact is that more than five billion people around the world are using social media every month. The users and engagement on major platforms just keep increasing day by day.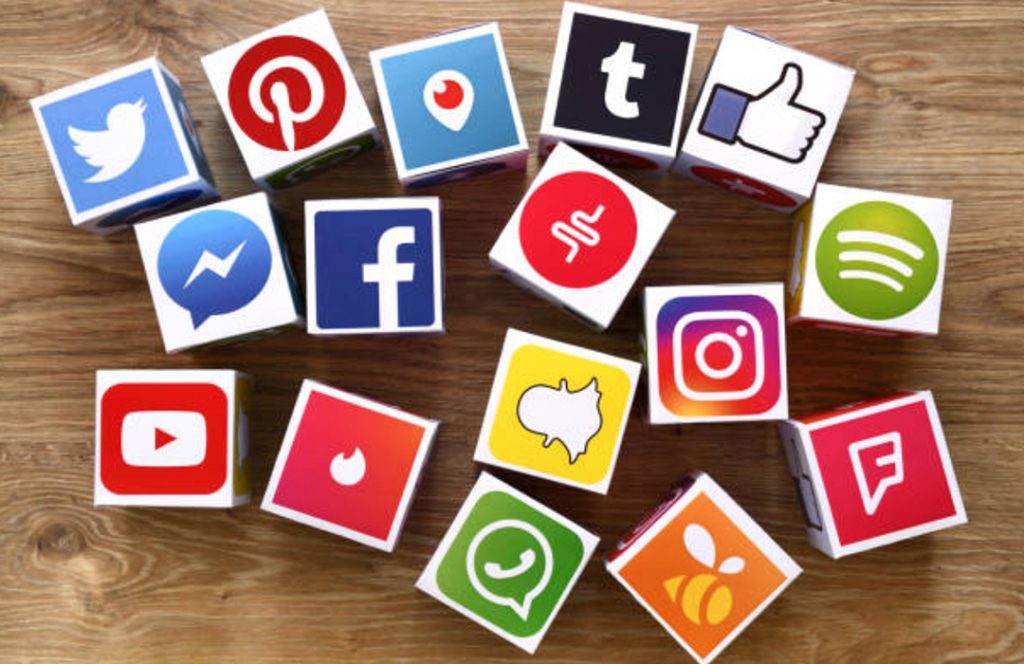 The five most valuable social media platforms:
Facebook
LinkedIn
YouTube
Twitter
Instagram
It is easy to spread the word about your product and mission by using social media. Social media can positively influence the company's revenue and sales. Most social media marketers believe in that fact.
Here are the reasons for the importance of social media marketing in business:
1. Customer Engagement
Social media can be used for engaging and interacting with customers. It's a good way for your business to be marketing through social media that your customers are already spending time on these platforms. You can communicate with the audience, thus there are more chances for you to have conversion. The proper way of communication and engagement by using social media can convert your audience into customers. Thus you get more customers and more business.
2. Improves Brand Awareness
Having a social media presence can increase your business visibility. It makes it easier for your customers to find you and connect with you. Social media boosts your visibility among potential customers. It's free and easy to create a business profile on all the major social networks. Customer satisfaction and brand loyalty play a major role in making your business more powerful. Social media is not only for product introduction but also a leading platform for promotional campaigns. Having a social media page for your brand will benefit your business and with regular use, it can also produce a large audience for your business in no time.
3. Cost-effective
Social media account creation is free for almost all social networking platforms. Anyone can do social media marketing in a cost-effective way. But if you want you can do paid advertising on social media. You can create anything related to your brand and can post it on social media at any time. It doesn't need any cost. Being cost-effective is important in an advertising strategy for your business. Conversion rates will increase and you get a return on investment on the money that you primarily invested by spending a little money and time on it.
4. Increases Traffic
Did you know that one of the major and important benefits of social media is that it helps to increase your website traffic. If you share more quality content on social media then you are giving away for customers to click on your website. Thus by getting more engagement in social media platforms will definitely increase your traffic and your business too.
5. Increases SEO Rankings
Basically, social media does not directly affect your SEO ranking. The link you share on social media can boost local SEO. Also, it Improves online visibility and organic traffic. Thus social media activities can boost your traffic and thus ranking also increases.
Social media is a crucial piece of your business marketing strategy. social media marketing can bring success to your brand. But sometimes it is hard to maintain and manage all your accounts and campaigns at the same time. That's why we have a list of social media marketing tools that will help you grow your brand online.
Here are some Social Media Marketing Tools :
1. Hootsuite
One of the social media marketing tools on the market. It can manage all of your social media accounts from a single dashboard. Most of the companies have a lot of social media accounts and don't have time to manage all those accounts. It is a perfect solution for those companies. With this tool, you can easily find, schedule, and manage your social media content. Some of the key features are monitoring, organizing content, schedule updates, securing profiles and passwords.
2. Oktopost
Social media management platform for Business-to-Business(B2B) enterprises. It helps them to manage, monitor, and measure. It is designed for B2B enterprises only. Detailed analytics reports, keyword monitoring are some other features. Oktopost helps you to post better quality content and engage your audience in a more effective way.
3. Falcon io
A perfect platform for every social media marketer and for customer experience. It's for :
Social media listening
Publishing
Engaging
Measuring
Community management
Some of the features include targeting your customer, making a strong and reliable connection with your potential audience, channel management, and analytics. More than that, it allows you to create paid and organic posts.
4. Social metrics pro
It's a powerful social media marketing tool to manage all your social media accounts from one place. It's also a WordPress social plugin. It helps you to use your content effectively in order to reach out to a large audience.
Some of the features are:
Social media monitoring
Analytics
Keep an eye on your content being shared on social media sites.
Also, how many times your content is shared across other networks. Another feature is that you can choose how many posts you want to see at a time.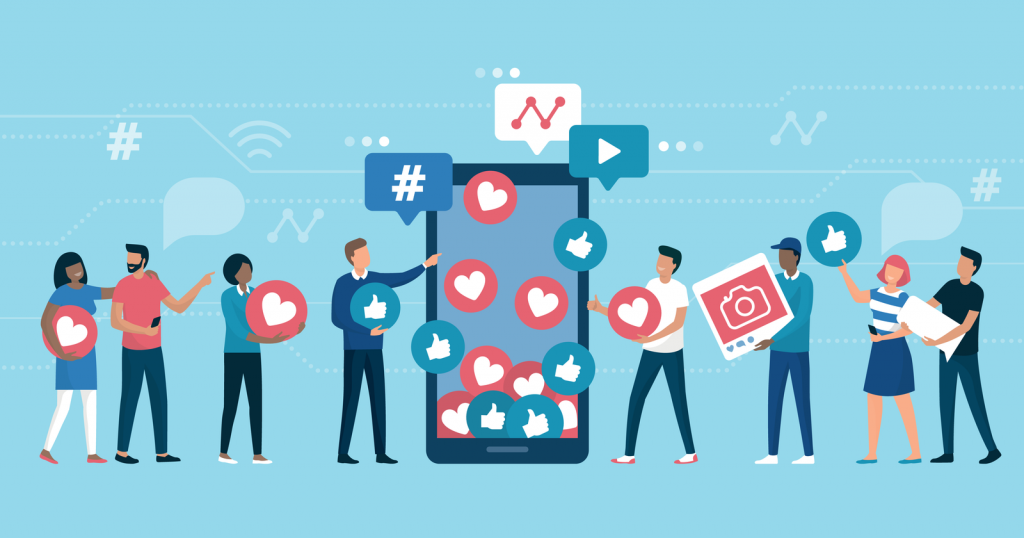 Social media is a crucial part of your business marketing. Without a social media presence for any business to thrive is an unimaginable one. Those who have a strong, authentic social media presence and branding will increase conversion rates. It's a bridge connecting your business and your customers. So let's make your brand outstanding by having an online presence. Our social media marketing specialist helps to connect with your audience to build your brand, increase sales, and drive website traffic.
Get in touch with Arabinfotec for the best social media promotions!!!