aitEdge-MSS Transform your workforce management with our Manpower Supply Software.
Manpower Supply Software( aitEdge-MSS )
Manpower supply software(aitEdge-MSS) also known as workforce management software, labour supply software is a type of software designed to assist organizations in managing their workforce or labor pool.The main goal of Manpower Supply Software is to increase labour productivity and efficiently allocate human resources.The need for manpower supply software arises from the organization's challenges in effectively managing their workforce.

Labour suppliers regularly deal with part-time skilled, semiskilled and unskilled workers. Processing their operations and controlling this workforce on various projects can go effortlessly and less operationally with manual interventions. With aitEdge-MSS, businesses will be able to track every aspect of any particular activity from start to finish and also handle every process behind manpower supplying companies easily and effectively . aitEdge-MSS software is available for small, mid sized and large companies dealing with any workforce.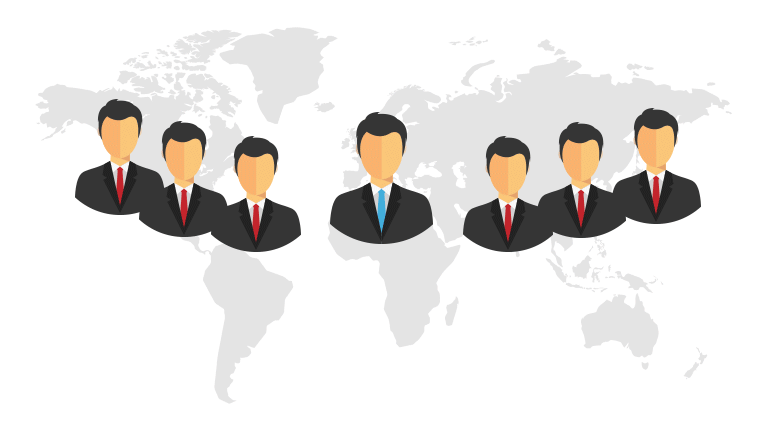 Why do we need aitEdge-MSS in the manpower supply industry ?
The workload of the manpower supply institution must be managed on an as-needed basis. And that's where aitEdge-MSS comes in , as it ensures smooth operations and will be a reliable tool for the operation of business management and the functioning of the institution.aitEdge-MSS is one of the cutting-edge ERP solutions available today with the possibility of undergoing a complete customization ability to manage the business at every level effectively and reliably at your fingertips.
Reduced Operational Costs
Improved Visibility of Workforce Performance
Increased Productivity
Expand Collaboration and workflows
Effective document management simplifies the functions of the company
Helps to compile every information about each employee
Updates on workforce engagements help to drive more business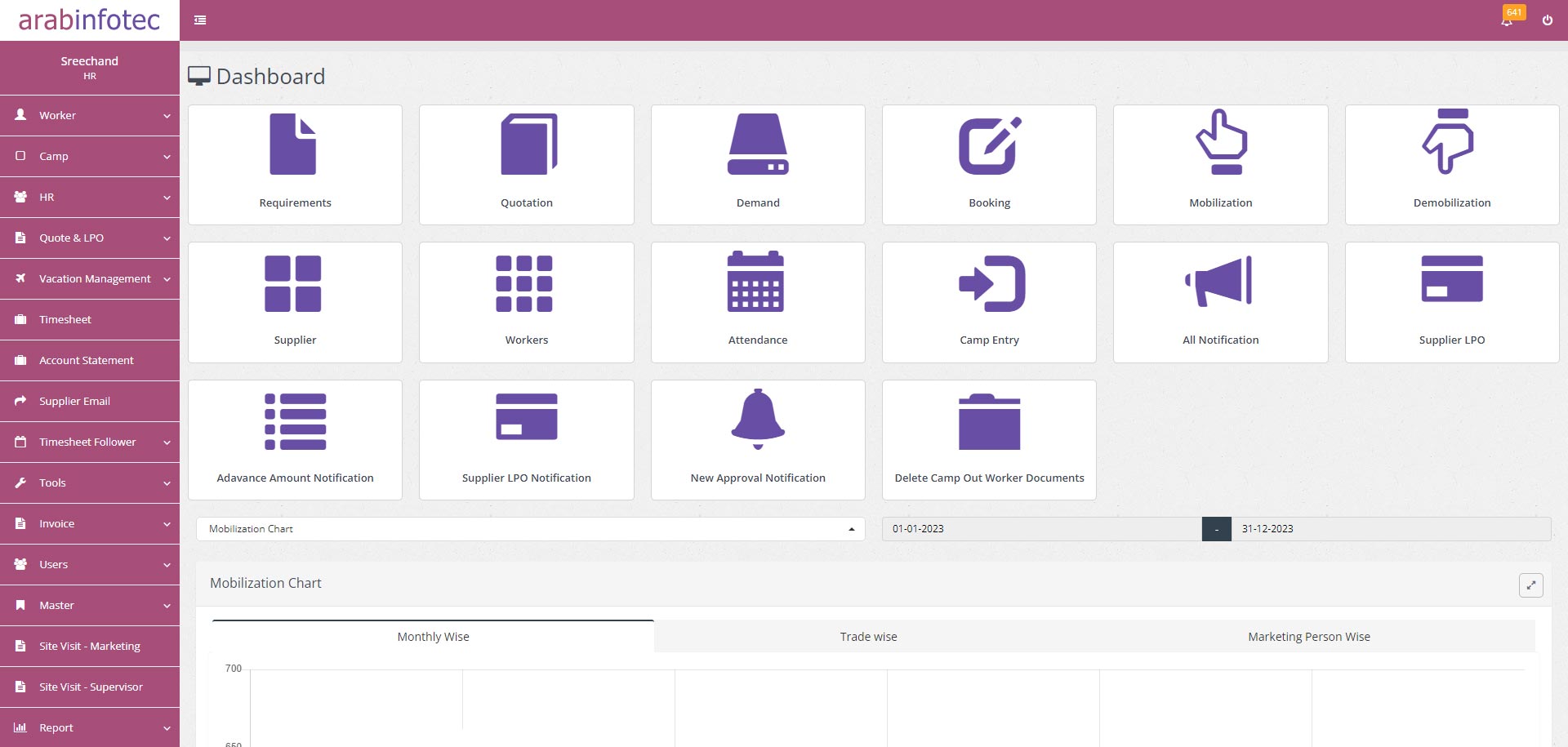 Worker Management
Worker Document Management and Expiry Reminder
Camp Management and Accommodation management
Analyze & Monitor Worker Check-in & Check-out
Attendance & Timesheet Management
Worker Vacation Management
Requirement Management
Quotation Management
Quotation Approvals
Project Demand Request
Project Booking
Preparation of NOC, Undertaking letter and supplier undertaking letter
Worker Mobilization and Demobilization Management
Project Site Visit Tracking
Worker's Free list
Tools Inventory Management
Supplier Login
Invoice Management
User Management ( Marketing Executives , HR , Account , Camp Boss , Site supervisor , Site Admin , Site Incharge , Operations Manager, General Manager , Managing Director etc)
Customized Reports