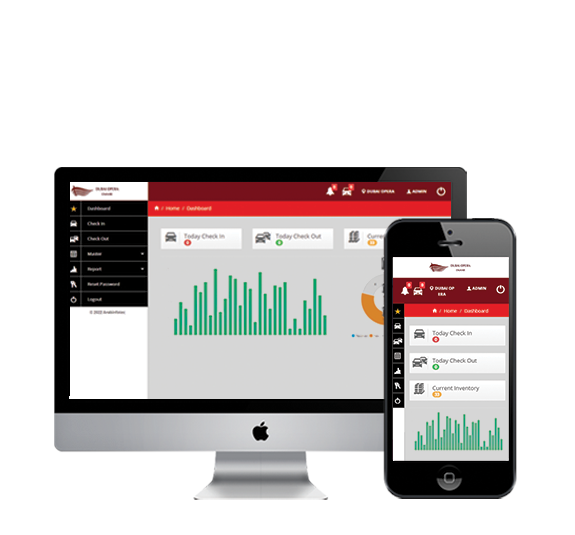 About Client : Dubai Opera is a 2,000-seat multi-format performing arts center located in Downtown Dubai's Opera District.
Situation & Approach : Most live events conducting locations cannot forecast how many guests will visit the venue for parking; if there is a large crowd, the valet parking or self parking process is quite problematic in terms of recording car information and collecting parking payments. arabinfotec offers a parking cloud-based solution that allows parking management to update car information via handheld device and issue payment receipts via tiny wireless printer.
Client:Dubai Opera, Emaar, Dubai
Project: Parking Management Cloud Solution
Software Solution

Valet Parking Software

About Client : Dahab is an online platform for jewellery shops heaquarted in Dubai, UAE. The company was founded by 5 partners in 2020.
Situation & Approach : The client had issues with the functionalities and user experience of their existing website.We were then approached and upon detailed inspection, our team identified the necessary modifications, so developed a new e-commerce website and mobile app with the necessary customer and supplier modules. The website was developed with Laravel and the mobile app utilized Flutter.Thanks to our team's efforts, the client ended up with a top-notch website with all the essential functionalities.
Client: Dahab Jewellery
Project: Ecommerce Portal & Mobile Application
Responsive Web Designing

Ecommerce Development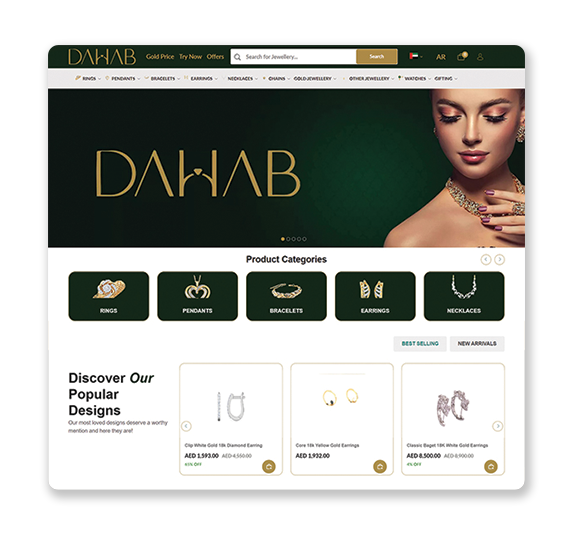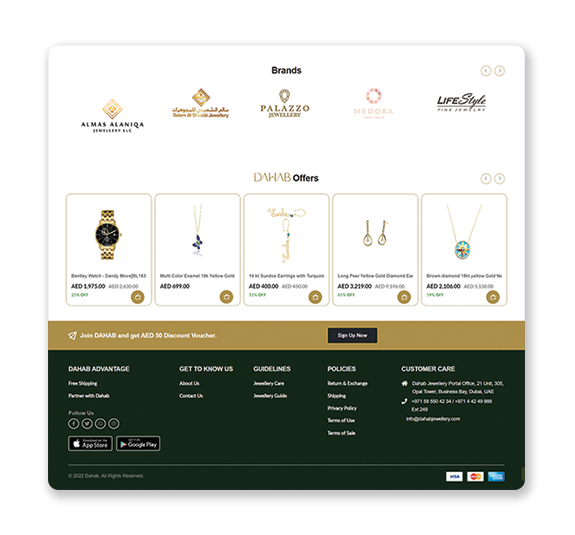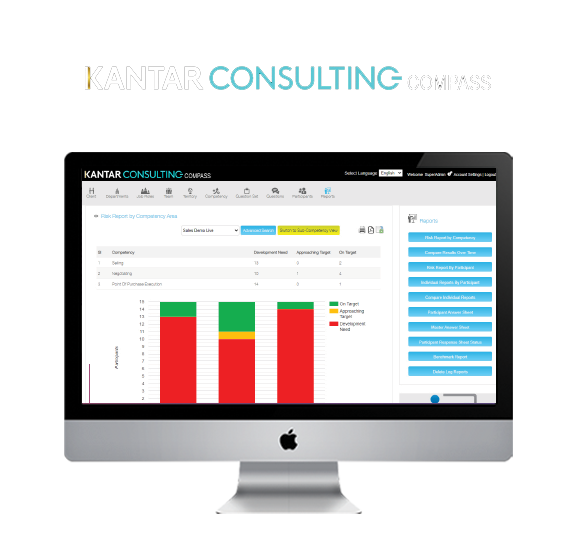 About Client : Kantar Consulting Compass Tool is an on-line tool used alongside company defined competencies to identify opportunities for both teams and individuals.
Situation & Approach : In the past, they used to do a competency analysis manually as well as evaluate it by incorporating a questionnaire on an Excel sheet, with the calculation of the outcome also done manually. This process was very time consuming.Our company developed a cloud-based software solution for competency analysis, which allows even more than 2000 people to take part in the questionnaire at once. The results are generated in real time & we have been providing support for the past ten years and are still doing so.
Client: Kantar, UK
Project: Software Solutions For Competency Analysis
Web Development

Software Solution

About Client : Bayat plaza, with its two neighbouring towers, will transform the skyline of central jeddah.
Situation & Approach : The client is a Saudi-based company that approached us related to the launch of twin towers in Central Jeddah. They needed a website for the same, which we developed to be a web based e-commerce platform for property sales and renting. The application was developed from scratch and hosted.The client was able to get good support for leasing and selling properties through the website.
Client: Bayatplaza, KSA
Project: Web Application
Responsive Web Designing

Ecommerce Development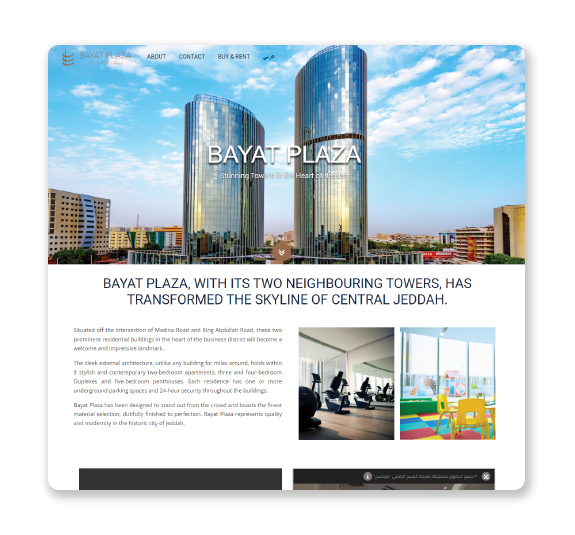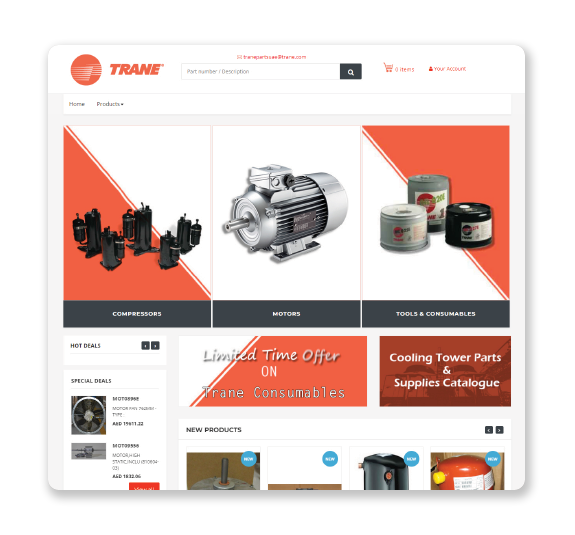 About Client : Trane is a global leader in the air conditioning industry.
Situation & Approach : It was a difficult task to manage material purchase planning requests when we did it by hand, as the orders could come from various sources such as emails, websites, and in-person. To make it easier, we centralized all orders in one location. This enabled us to keep track of when we had to re-order items, how many orders were pending, and what came in and out of our inventory. We then created an e-commerce portal that had a warehouse management software incorporated, and we have operated it successfully for the past decade without any issues
Client: Trane Parts, UAE
Project: Web Application for Distributors Portal & WHM Link with Webstore
Responsive Web Designing

Ecommerce Development

About Client : Amer is a one-stop shop that allows residents & Citizens of UAE to complete all visa and residency transactions under a single roof.
Situation & Approach : We automated the whole visa generation process by creating an online application which customers can access to submit their documents. Once the Amer Centre requests GDRFA, the visa will be issued with the capability of making payments online. This system also enabled them to track things more quickly and easily with the help of features such as document management, document alert system, and bulk upload option.
Client: Amer Centre, Dubai
Project: Website Designing
Responsive Web Designing

Web Development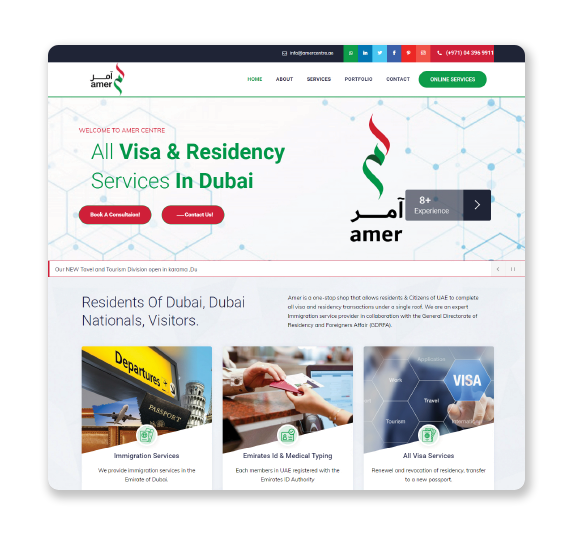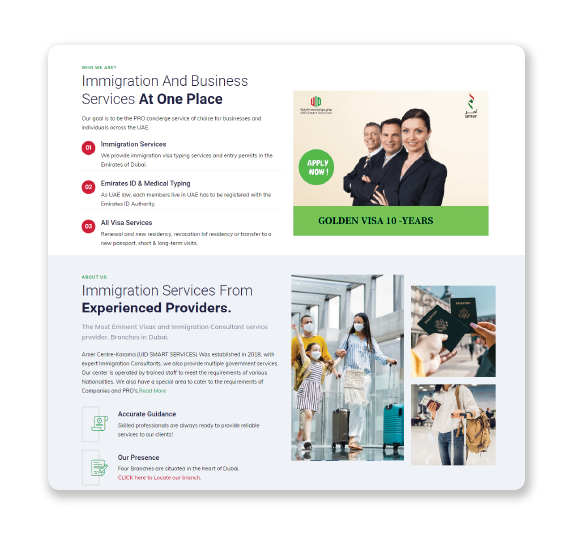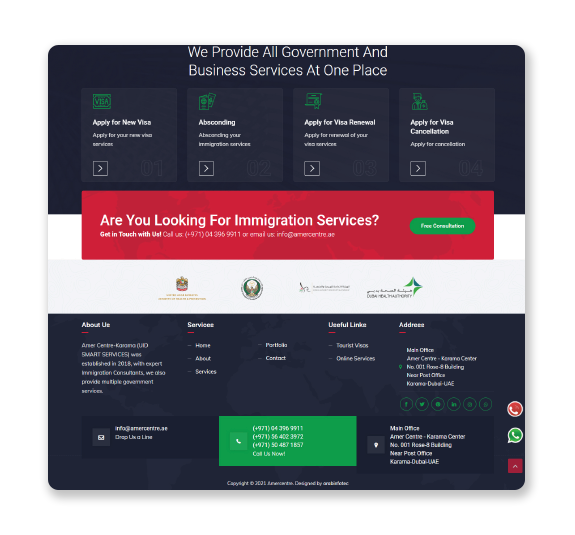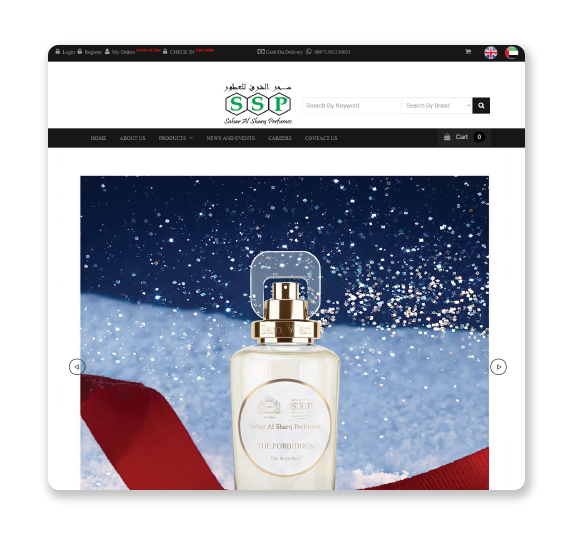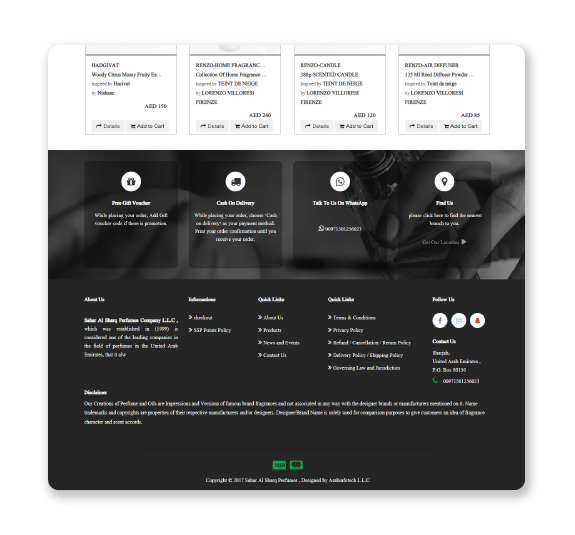 About Client : Sahar Al Sharq Perfumes Company L.L.C , which was established in (1999) is considered one of the leading companies in the field of perfumes in the United Arab Emirates.
Situation & Approach :We have created a new website wherein customers can make orders online, and it has been instrumental in generating leads. We have also given them digital marketing services to aid in lead generation, and we are continuing to extend our support.
Client: Shar Al Sharq Perfume
Project: Ecommerce B2C Portal Development
Responsive Web Designing

Ecommerce Development

About Client : GooXoom is an E-Commerce marketplace with the aim of bringing all the Tools.
Situation & Approach : Our client is in the business of selling construction-related items. We provided them with a completely automated B2B portal that featured a payment gateway, and we managed to solve the problem of providing our customers with the relevant data through the use of an artificial search option. When a product is requested, customers are only allowed to view the cost. The portal also contains supplier registration and product listings, where customers can check out the various products and the cost from different suppliers.
Client: Gooxoom, Dubai
Project: Ecommerce B2B Portal Development
Responsive Web Designing

Ecommerce Development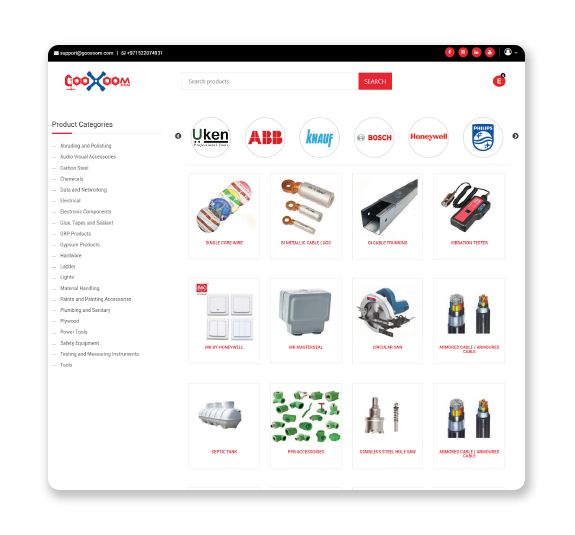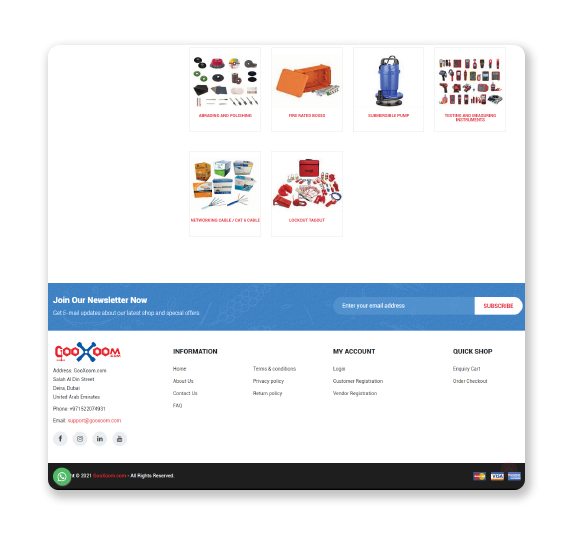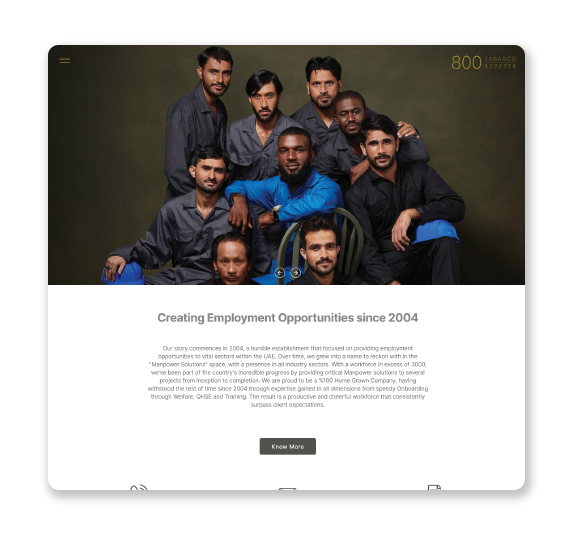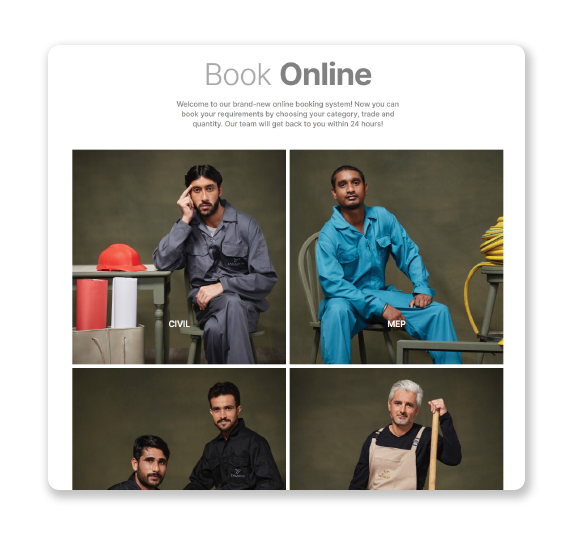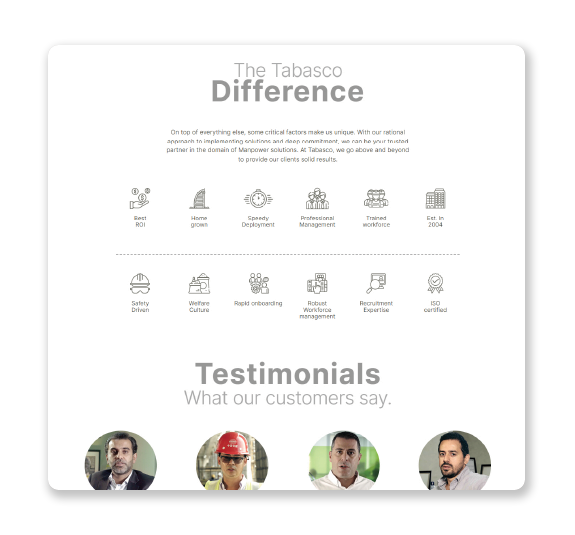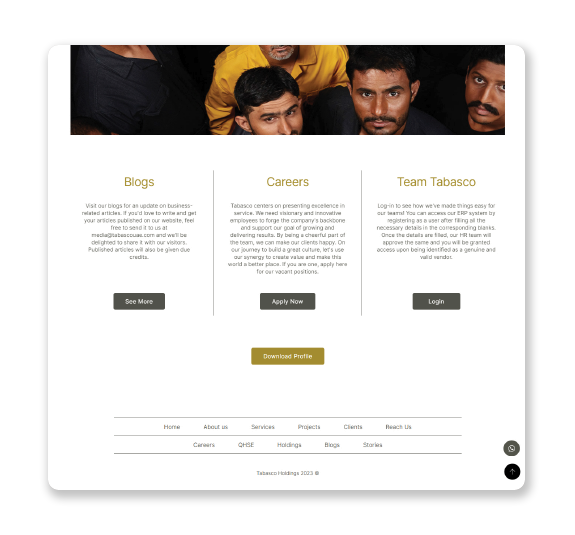 About Client : Tabasco commences in 2004, a humble establishment that focused on providing employment opportunities to vital sectors within the UAE.
Situation & Approach : We have completely redesigned the website for this customer, incorporating the latest designs and trends. Furthermore, we developed and hosted the website, and we are also providing ongoing support. This website also allows users to make requests for man power supply needs.
Client: Tabasco, Sharjah
Project: Website Designing
Responsive Web Designing

Web Development

About Client : we grew into a name to reckon with in the "Manpower Solutions" space, with a presence in all industry sectors. With a workforce in excess of 3000, we've been part of the country's incredible progress by providing critical Manpower solutions to several projects from inception to completion.
Situation & Approach : For a period of 10 to 15 years, this client had been performing the man power supply process manually using Excel. We proposed an automated software solution that would make the management of personnel documents, tracking mobilization and demobilization, and camp management simpler. The document management feature of the system was highly praised for making things easier and speedier.
Client: Tabasco, Sharjah
Project: Software Solutions For Manpower Supply
Software Solution

Manpower Supply Software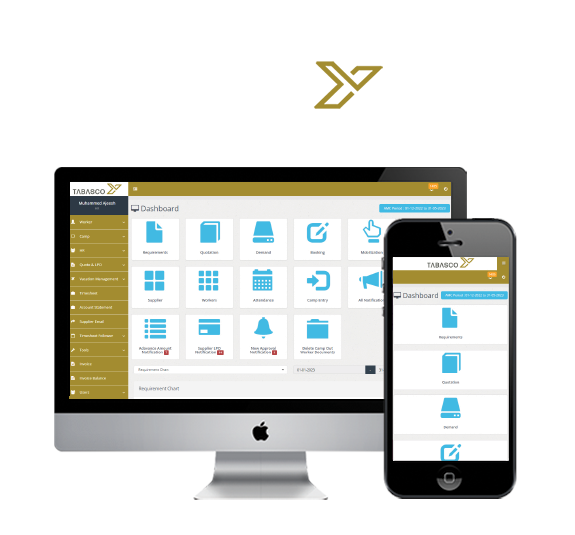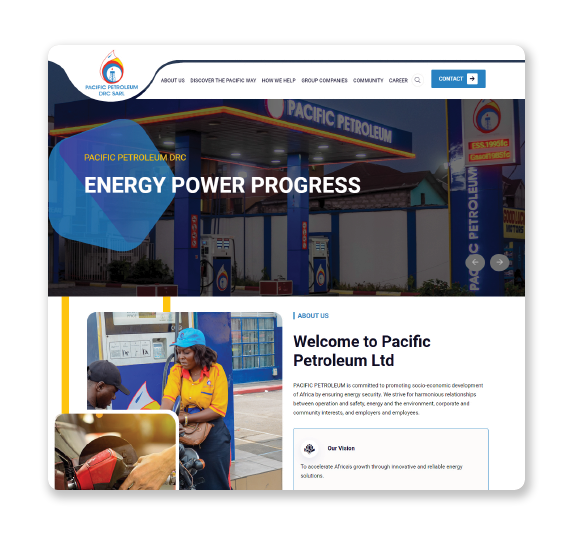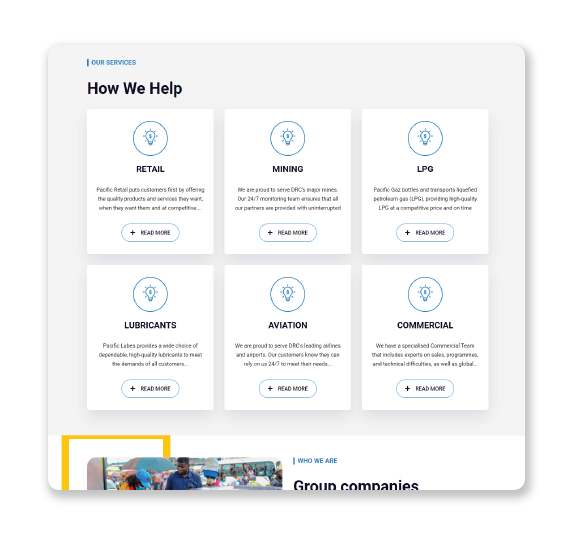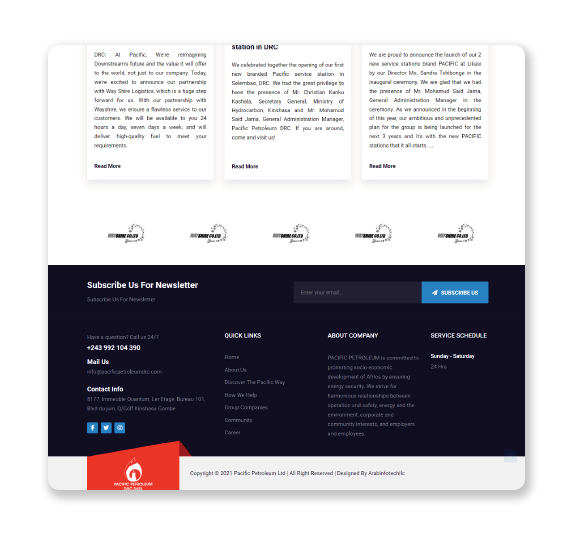 About Client : Pacific Petroleum limited is a private entity arised in Kenya and rapidly growing all over sub-Saharan Africa. We supply, store and distribute the oil and gas products needed by consumers, businesses and mining operations across sub-Saharan Africa.
Situation & Approach :Our client, which is situated in Africa and provides services for the petroleum industry, required a website for their marketing efforts, particularly in the Democratic Republic of the Congo. We created a new website and hosted it for them, providing the necessary advantages in marketing.
Client: Pacific Petroleum, Africa
Project: Website Designing
Responsive Web Designing

Web Development

About Client : Al Murjan, best electrical installation company UAE. Our technicians are highly qualified & use the latest technology to provide electrical installation services.
Situation & Approach : Project management software was developed for this client who is handling electrical related contracts .The software includes the facilities for getting estimation ,proposals ,billing etc and they have been using the system since 10 years and the things made more simpler than before when they used to do all the process manually
Client: Al Murjan Group , UAE
Project: Software Solutions For Project Management
Software Solution

Project Management Software