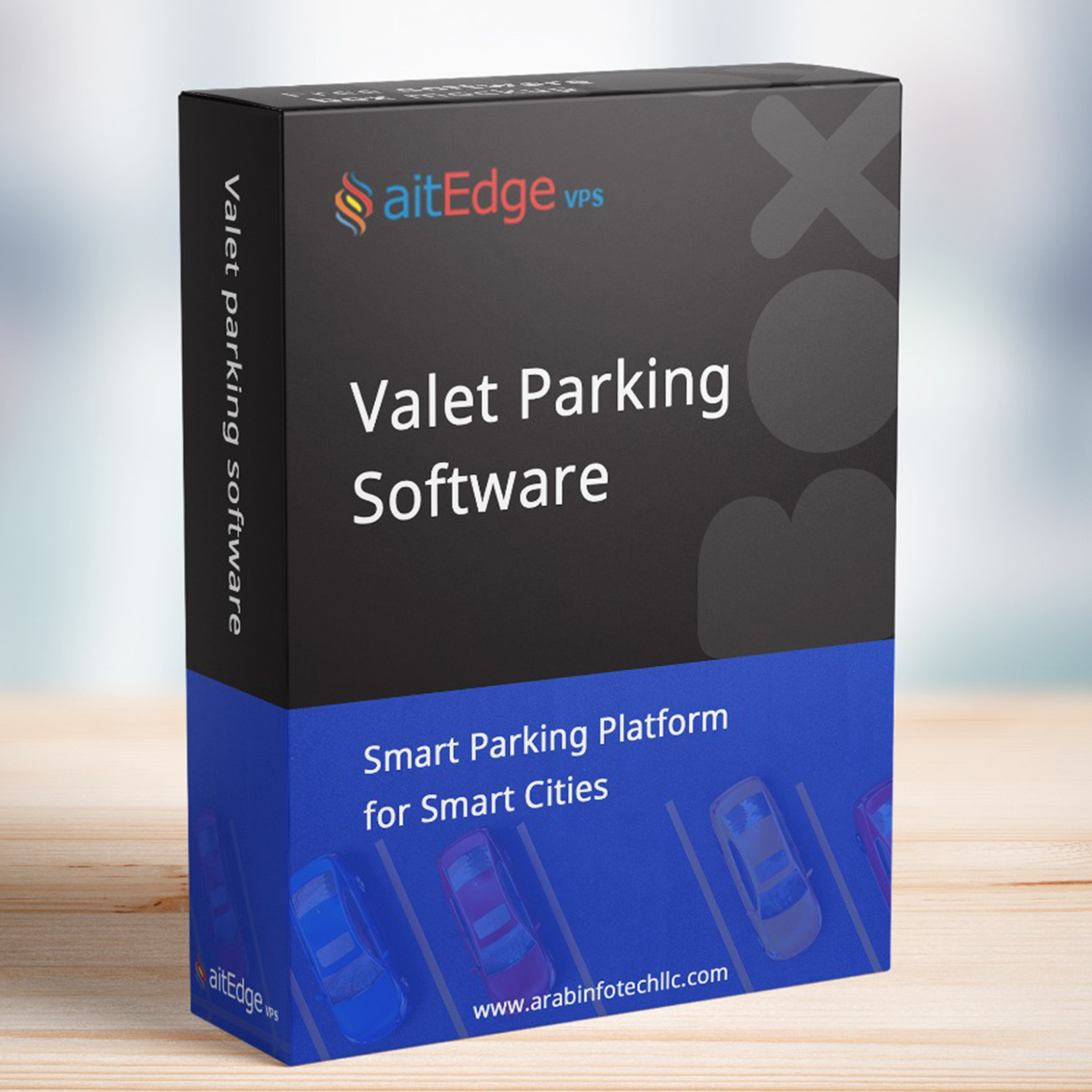 VALET PARKING SOLUTION
(aitEdge-VPS )
Our valet Parking Platform provides a world-class unique set of technology and data capabilities to solve for parking management and congestion in our cities. The prime role of car parks within a shopping center, office building, hospital or airport is often underestimated. In multiple cases, the car parking provides the first and the last feeling for visitors and poor experience can leave them never to return.
Valet Parking Software Service in Dubai provided by Arabinfotec believes in maximizing your revenue, while giving comfortable and spacious parking, and reducing your worries. It is for this endeavor that Arab Infotech provides a vast range of services that enable the car park to be built in the most efficient manner to serve everybody with ease. Valet Parking can be placed on parking lots of any size and provide a real time view to parking lot users and owners, conducting a top level of efficiency and reliability to the overall experience.
MANPOWER SUPPLY SOFTWARE
( aitEdge-MSS )
We have developed new automated Manpower staff supply software and would like to know if you are interested in the software, so that we could provide you a DEMO on the same.

The main aim of this application is to increase the productivity of the sales operation and track sales activities:

The Basic Features of this Software is:
Web based responsive application compatible in any devices, Fully Automated labour camp Management Software that is Linked to the HR, Fully maintained HR System to manage projects by Supplier & Inhouse, Document Management System & Expiry Date Alert, Manage staff availability, Coordination and internal communication between sales, Management and Accounts, New order and project booking by the Sales, Monitor Sales employees and their location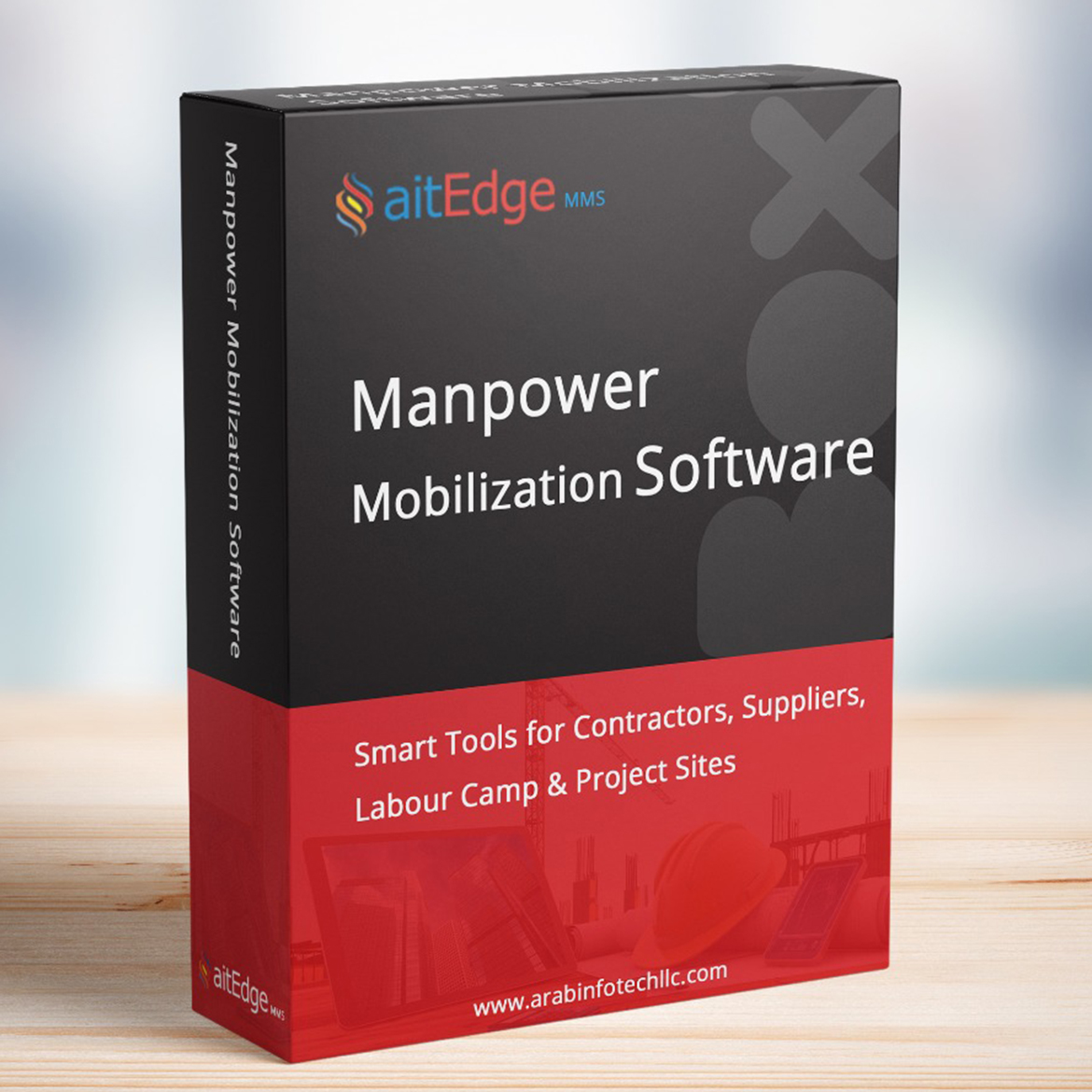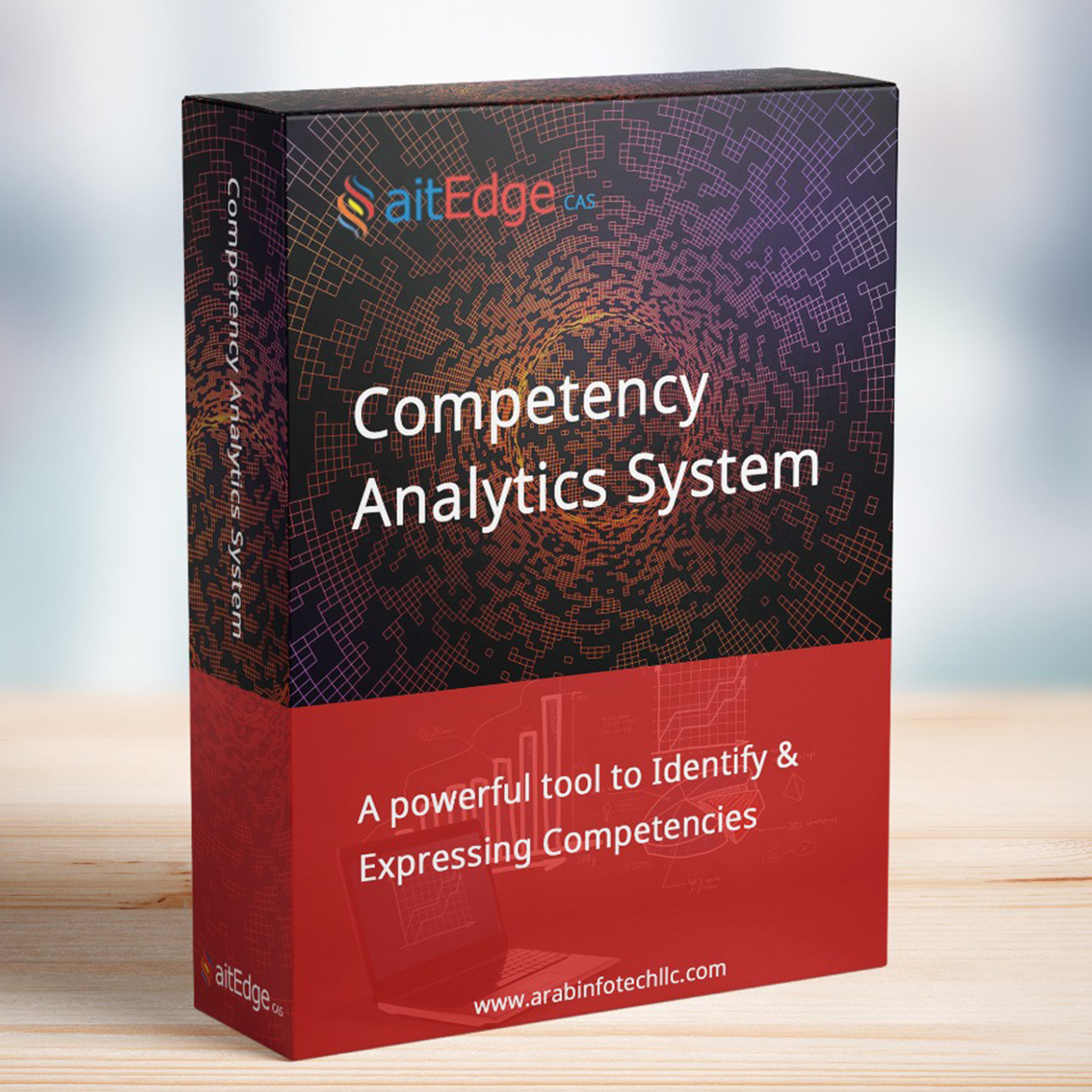 COMPETENCY ANALYTICS SYSTEM
( aitEdge-CAS )
Competency Analysis system is used to measure knowledge, skills, and capabilities either for analyzing a company's products, services, human capital. Also it can be used in education in order to analyze the core competency in student performance. Competency Analysis tools are interested in determining skills, knowledge and abilities.

Competencies are capabilities that can be performed by individuals or groups and measured. Measurements can be divided by technical competencies and behavioral competencies.

It is an evaluative way to measure performance in an organized, structured manner.
MATERIALS REQUIREMENT PLANNING SYSTEM
( aitEdge-MRPS )
A Material Requirements Planning (MRP) system is a planning and decision-making tool used in the production process which analyses current inventory levels vs production capacity and the need to manufacture goods, based on forecasts.

MRP schedules production as per bills of materials while minimizing inventory. It's a perfect Manufacturing control system and also an amazing production planning system.

The 3 basic steps of MRP are :
Identifying requirements for items to be included in an MRP run, Running the MRP and creating suggestions for action, Firming the suggestions to release manufacturing orders and purchase orders., MRP can reduce inventory levels and can improve productivity and also customer service.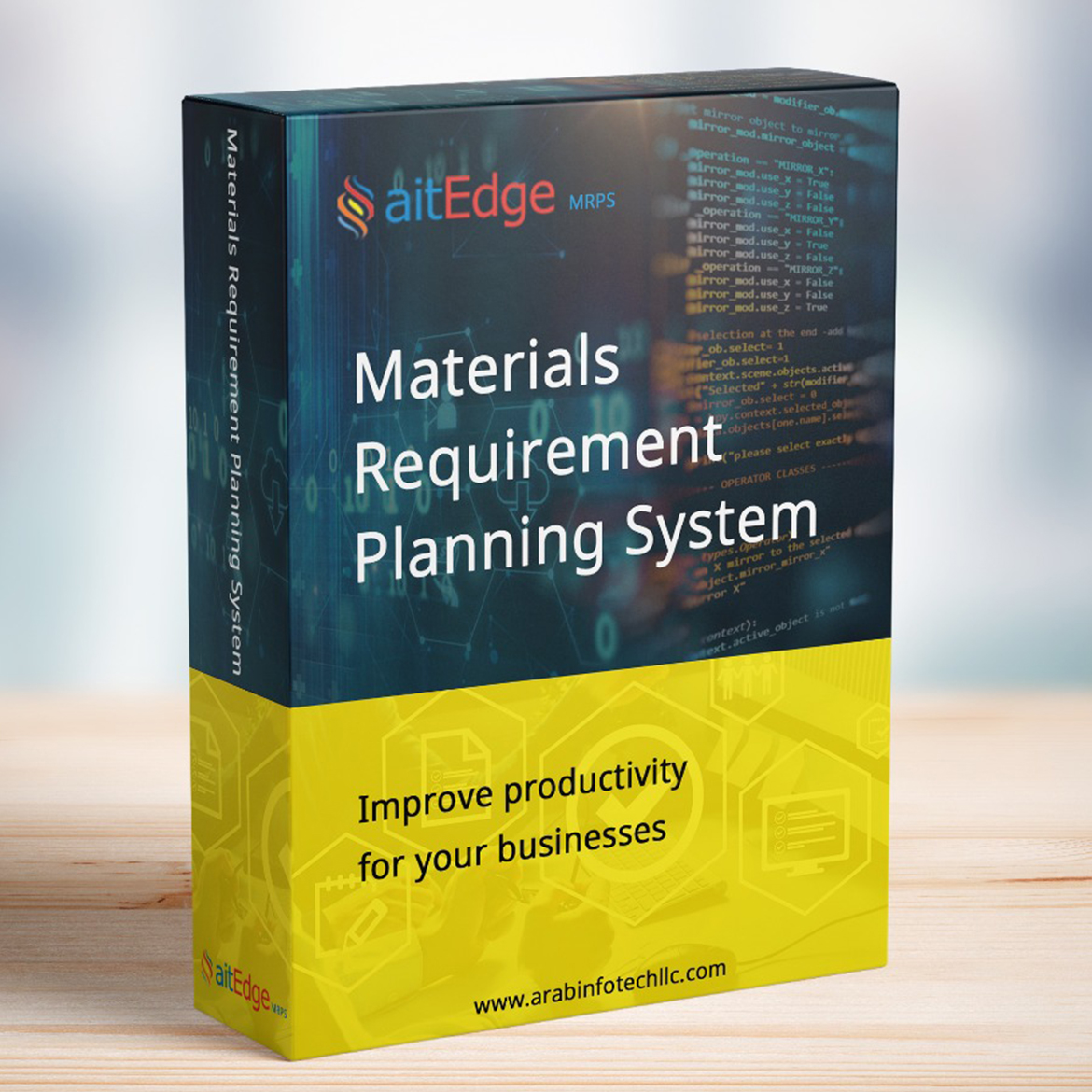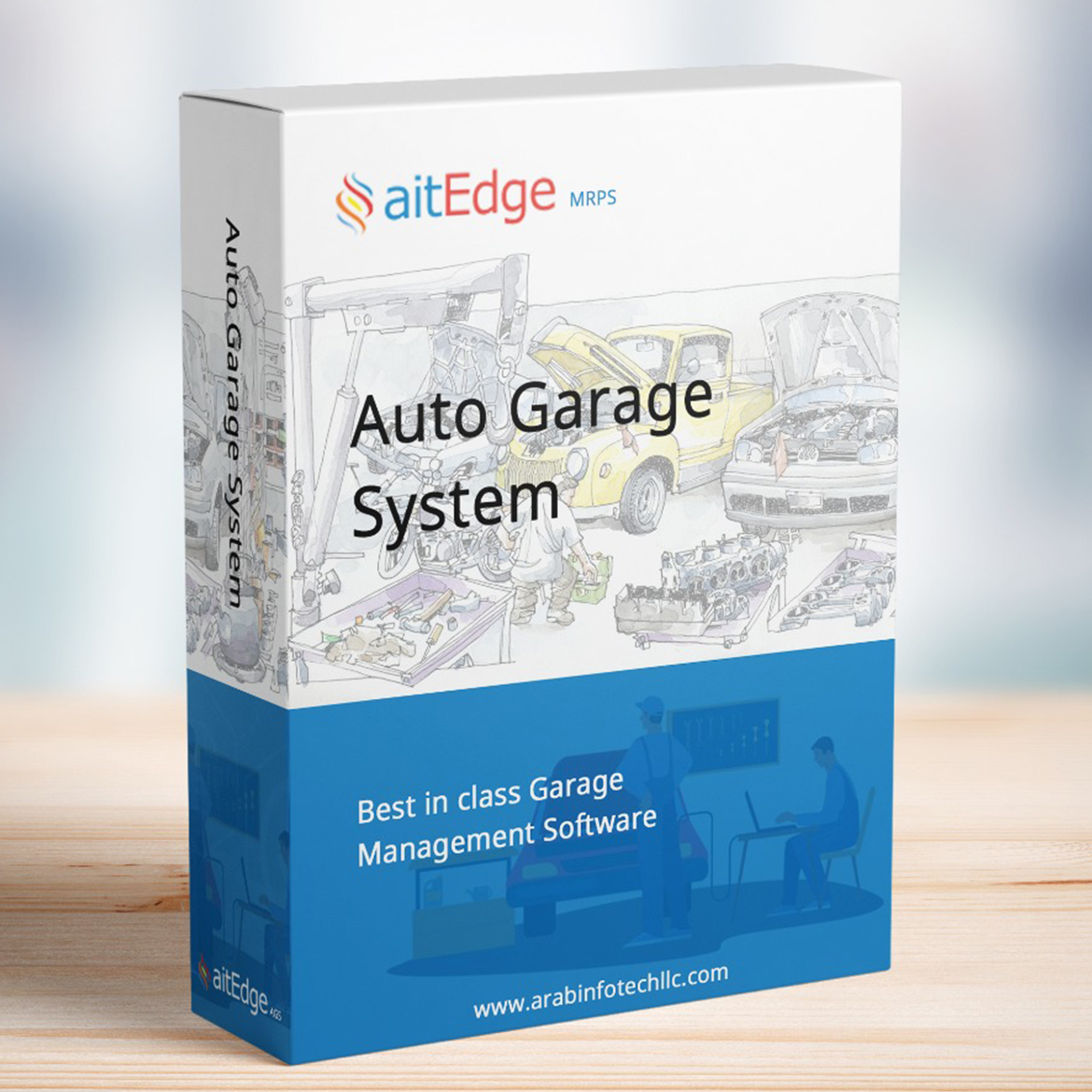 AUTO GARAGE SYSTEM
( aitEdge-AGS )
Arabinfotec provide fully automated Garage Management System(GMS) which is a responsive web application for garage management with CMS. The whole garage system can be managed through this and can manage your website also.

We have the best software for managing your garage job work and also customer interactions.

By using our modern Auto Garage system you can save your money and time.Though it is paperless records you can access it anytime at anywhere.
ATTENDANCE PAYROLL SYSTEM
( aitEdge-APS )
Arabinfotec is a leading leading HRMS & Payroll Platform.Automate HR tasks & employee attendance in minutes with our Attendance payroll system.Best-in-class Software.

Using this system we manage Payroll Execution, Leave & Attendance Management & Payout Processing and other HR processes efficiently. Manage your attendance and payroll anytime, anywhere, on any platform.We are the fastest growing HR & Payroll Platform in UAE.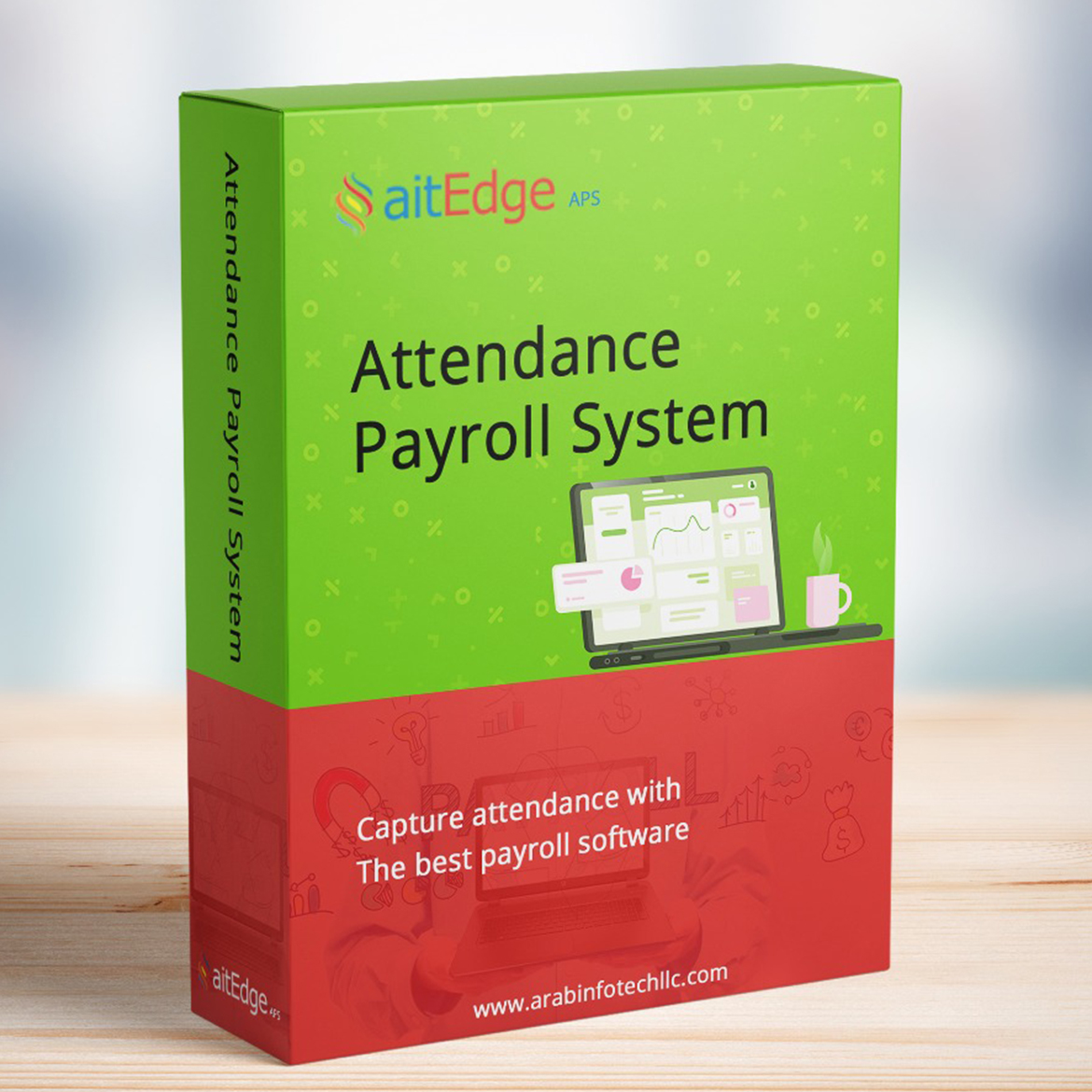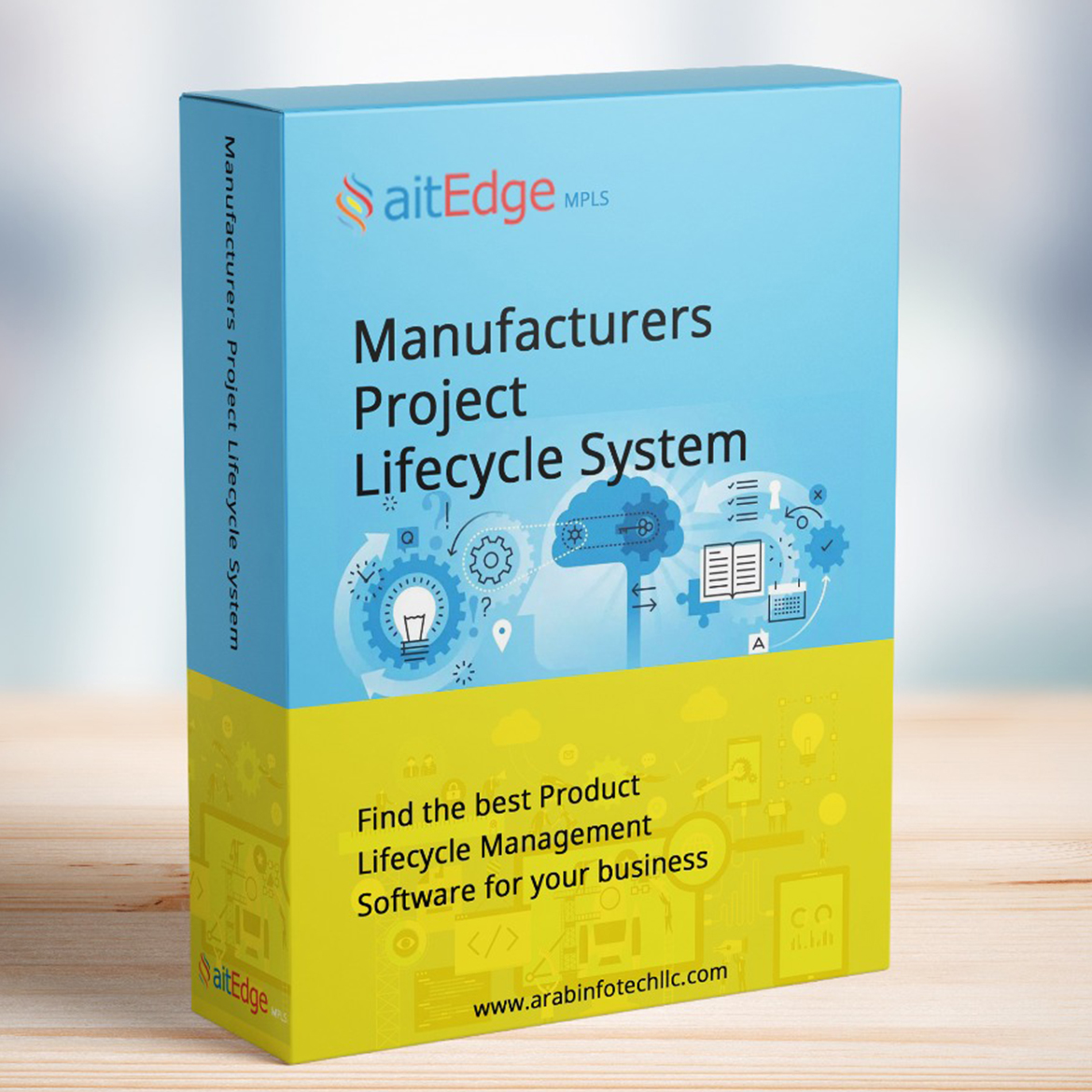 MANUFACTURERS PROJECT LIFECYCLE SYSTEM
( aitEdge-MPLS )
The Project Life Cycle provides a framework for managing any type of project within a business. It focuses on the phases, processes, tools, knowledge and skills of managing a project.

Life cycles define the way business objects mature, providing a model for the commercialization process. Business information and objects become more mature throughout the product development cycle.

The 5 phases of project life cycle:

Initiating, Planning, Executing, Monitoring/controlling, Closing.

Each of these project phases represents a group of interrelated processes that must take place.