Software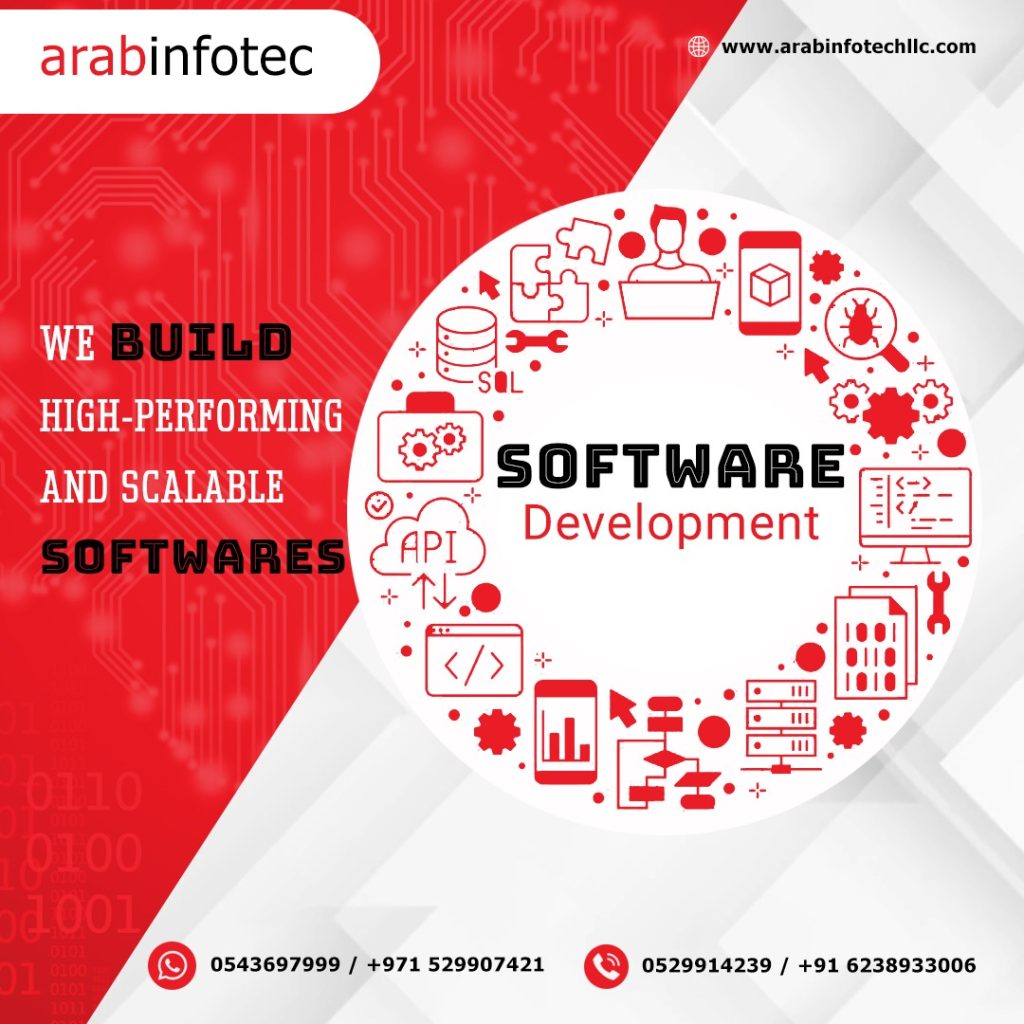 Software Development Trends for 2022
We are all aware that the software development sector is transforming, and 2022 is not an exception. The software development industry has undergone numerous upgrades and changes this year, which have brought about various revolutions. With the invention of advanced technology and updates, Arabinfotec, the best software development company in Dubai, is also looking for a significant change in the software development landscape.
1. PWA-first approach
PWAs, which are preferred to native apps, can assist offline, provide push information, and enter hardware, such as cameras or GPS.
Due to user opposition and their connectivity-resilient layouts, PWAs will pick up speed in 2022. Creators and software administrators had already made ground-breaking technological claims to adopt a PWA-first mindset, but the incredibly rapid pace of digital events is also driving this change because
PWAs are small and simple to use on mobile devices, according to the end user.
They are soft, searchable by search engines, and employ a single codebase for all appliances, unlike native apps.
2. Artificial Intelligence (AI)
Beyond 2022, there is a good chance that the wide adoption, investment, and innovation of AI techniques and tools in software development will continue. These practices and technologies provide great business prospects.
It ultimately comes down to creating software that can independently understand crucial data and act upon it. market forecasts and crucial decision-making can be enabled by AI software. Businesses can utilize AI-powered software solutions to strategically assess anything from user habits, customer satisfaction, market estimates, and general human psychology.
3. Hype of AI and ML
Today, businesses are actively using AI, which has spread throughout the sector. We are always surrounded by AI/ML and use it without even recognizing it. AI, cutting-edge technology, and occasionally even a household presence are linked to people in various disciplines and sectors (such as Alexa, Google Assistant, etc.)
In addition to this, it serves as more than just a supplement to human intelligence in fields like healthcare, automation, finance, etc. Its versatility and diversity have created countless opportunities.
4. Cloud Computing
Industry giants like Google, Microsoft, and IBM are strongly encouraging the acquisition of cloud-native applications. Additionally, most businesses embrace cloud infrastructure after learning about its advantages and switching their on-premises-supported services to virtual systems. As a result, there has been rapid development in the demand for cloud services, which will continue to increase in 2022 as more businesses look to build their brands throughout the digital economy.
It is also a wonderful tool for development and cutting-edge technology in the coming years because new codes can be easily configured and resources can be scaled up and down with solid security.
5. Blockchain will be integrated into all software
Blockchain has grown its importance as a part of financial software development during the last decade. New digital currencies have been created and it is used to record transactions. We now expect to see blockchain in all forms of software since it has become so crucial in the development of financial software.
We've already seen how supply chain management software can track the movement of products from one location to another using blockchain technology. We can expect the implementation of blockchain in a variety of software applications in the upcoming years. It's expected to become an important part of many apps, helping us in managing and safeguard sensitive information.
6. Rising Demand For Cybersecurity
The fastest-growing trend in the software development industry is cybersecurity, and as our reliance on technology grows, so will the demand for cybersecurity professionals.
Utilizing biometrics is a tactic that businesses can use. It has been demonstrated that automated security fixes reduce the number of profitable intrusions by 90%. Because cybersecurity is much less expensive to implement early on than damage restoration after a cyberattack, businesses should invest in it. They need to ensure that you install firewalls, encrypt sensitive data, utilize antivirus software, and monitor community site traffic.
7. The Internet of Things (IoT) is a New Normal
Soon, connected devices will be a necessary component of our daily life. More than 250 billion linked devices are expected to be online by 2022, with IoT having established itself as the new norm. Analysts forecast that these initiatives will contribute to increasing the company's operational effectiveness, customer satisfaction, and profitability.
All industries will be significantly impacted by the IoT, particularly the industrial and automotive sectors. More and more gadgets, including cars, laptops, home appliances, and smartphones, have sensors built in that send data to networks and software platforms.
Common applications include:
GPS tracking and wireless communications are used in vehicle telematics for fleet management.
Retail analytics tracks consumer trends and buying habits using point-of-sale data gathered by cash registers.
The power meter information is combined with smart energy systems to lower energy use during peak demand periods.
Conclusion:
But over the next 4-5 years, we're probably going to see some of the most exciting trends in the software development industry. Future software development will place a greater focus on fields like AI and ML, opening up job prospects for AI and ML experts all across the world.
With the help of Arabinfotec's software development services in the UAE, you can turn your ideas into a reality. Our dedicated team refines your ideas with a specially designed approach that works with your schedule and expands the business.